Thomas Posted on 9月 28 2018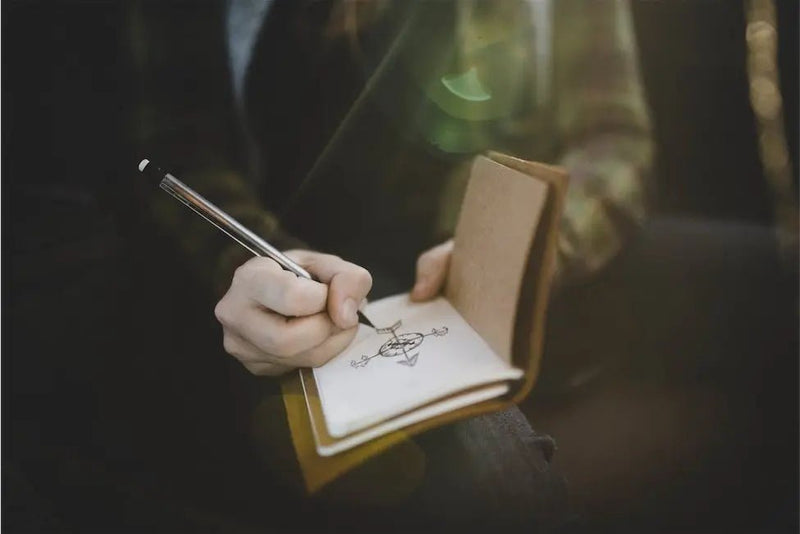 Written by Kristin Savage
In our day and time, social media plays a very important part in every company's success. There are billions of Internet users and many of them will come across your brand on many different platforms and occasions. This is why it is very important to make sure that your brand has a strong presence online.
Creating a powerful brand identity can be a difficult step if you're new to the online marketing game. The good news is that there are quite a few tricks which will help you achieve your goal without much trouble. Here are 10 easy steps to follow in order to make your brand identity a lot more powerful.
What is a brand identity?
For those who are new, this term might seem a little confusing. There are certainly many elements which can define a brand's identity and when trying to establish your business on the market, knowing where to start can be a problem.
A brand's identity essentially consists of all those details that make up the way someone new views your brand. Your brand's identity can truly shape the way someone perceives your brand and it can help them decide to put their trust into the services you provide.
1. Create an eye-catching logo
The very first thing you should look into doing in order to make your brand identity strong is to create a logo which will attract the attention of your potential customers. The logo is one of those things that people will remember your company by. Making sure that it's well-designed will help you stand out more in both the online and offline markets.
2. Know where you stand in the marketplace
Knowing your stand in the marketplace is important in order for you to know where you are supposed to market your products and services. It is good to know where your competitors are marketing their products so you can have an idea on how to get started and which approach to make.
3. Give your brand a website
With how many people use the Internet, it would be unwise not to invest in creating a website for your brand. This will give your potential customers the opportunity to learn all they need to know about your brand. Your products will all be in one place and you will be able to control the information you are giving to your website's visitors.
4. Understand who your customers are
In order to market your products correctly, you will need to know who you are aiming to attract. Depending on the age group, interests and preferences of your potential customers, you will be able to create a marketing strategy which will make your brand a lot more likeable to those you are aiming to attract.
5. Be present on social media
Being present on social media is a vital step to creating a powerful brand identity. Social media platforms give you the opportunity to speak freely about your brand and its purpose. Make sure you interact with your followers and create a friendly relationship with all those who come across your brand online.
6. Make your point of view known
Depending on what your company is selling, make sure you have a point of view on how your services and products will help your customers better their everyday lives. The more you market that and the truer it is, the more people will associate that quality with your brand and therefore give it more publicity.
7. Offer great customer service
Another part of creating a powerful brand identity is offering great customer service. This is something that will make your following respect you, trust you and know that you are putting effort into making sure they are satisfied with your services. This step can make a huge difference on your success.
8. Invest in great visual content
Visual content such as pictures, videos and graphs will help your brand get more noticed online, People like to share useful or fun information on their social media and if these visuals come from your profile, they will associate your brand with them and therefore offer you some free and quick online promotion.
9. Proofread your content
If you wish for your brand to be powerful online you will have to act as a professional. Making sure that your content is free of any grammar and spelling mistakes is very important and it shows you put effort into giving your followers the best quality content possible.
10. Make your brand look trustworthy
If you wish to make your brand more likeable and successful, you will have to show your followers that they can trust you. You should be honest on your social media accounts, share content that is according to your stands and always include real and honest reviews of your customers on your website. The more effort you put into being real, the more your followers will trust you and the services you provide.
Becoming more successful through just a few steps
Making your brand more powerful on both the online and offline world, can always be a little tough in the beginning. Considering how much the internet impacts our everyday lives, investing on online marketing and making your presence known through your brands own website can truly help you expand your business and reach out to many potential customers.
You will have to keep in mind that in order to attract more customers, you will have to be memorable and honest. A well-designed logo, an online presence and good quality products and services will help you build your way up. The more honest and trustworthy you are, the more people will put their trust in your services and that will only help your brand grow more.
Kristin Savage nourishes, sparks and empowers using the magic of a word. She does her voodoo regularly on the Pick Writers blog and occasionally contributes to other educational platforms. Along with pursuing her degree in Creative Writing, Kristin was gaining experience in the publishing industry, with expertise in marketing strategy for publishers and authors. Now she had found herself as a freelance writer.